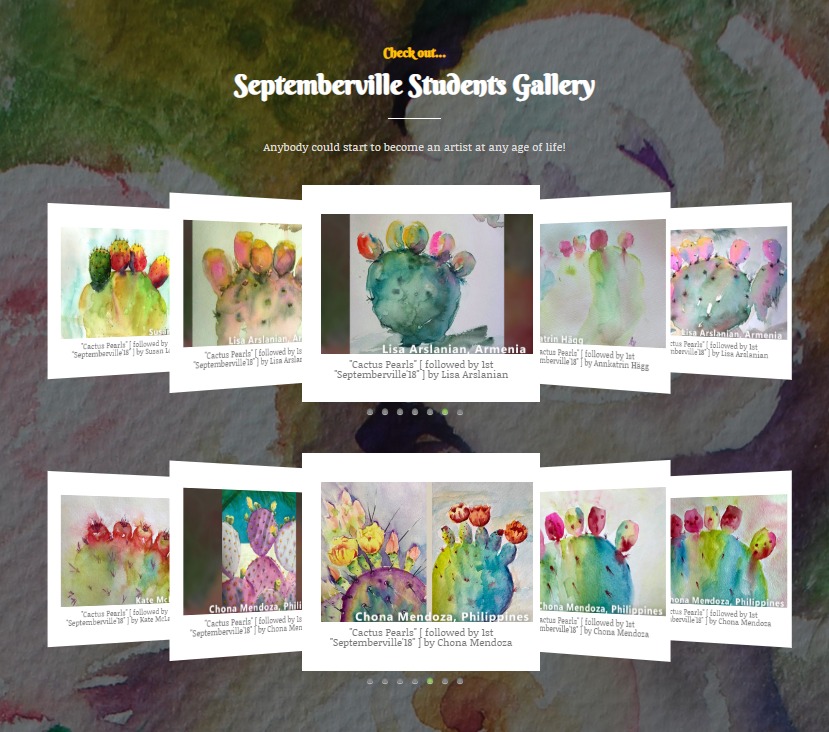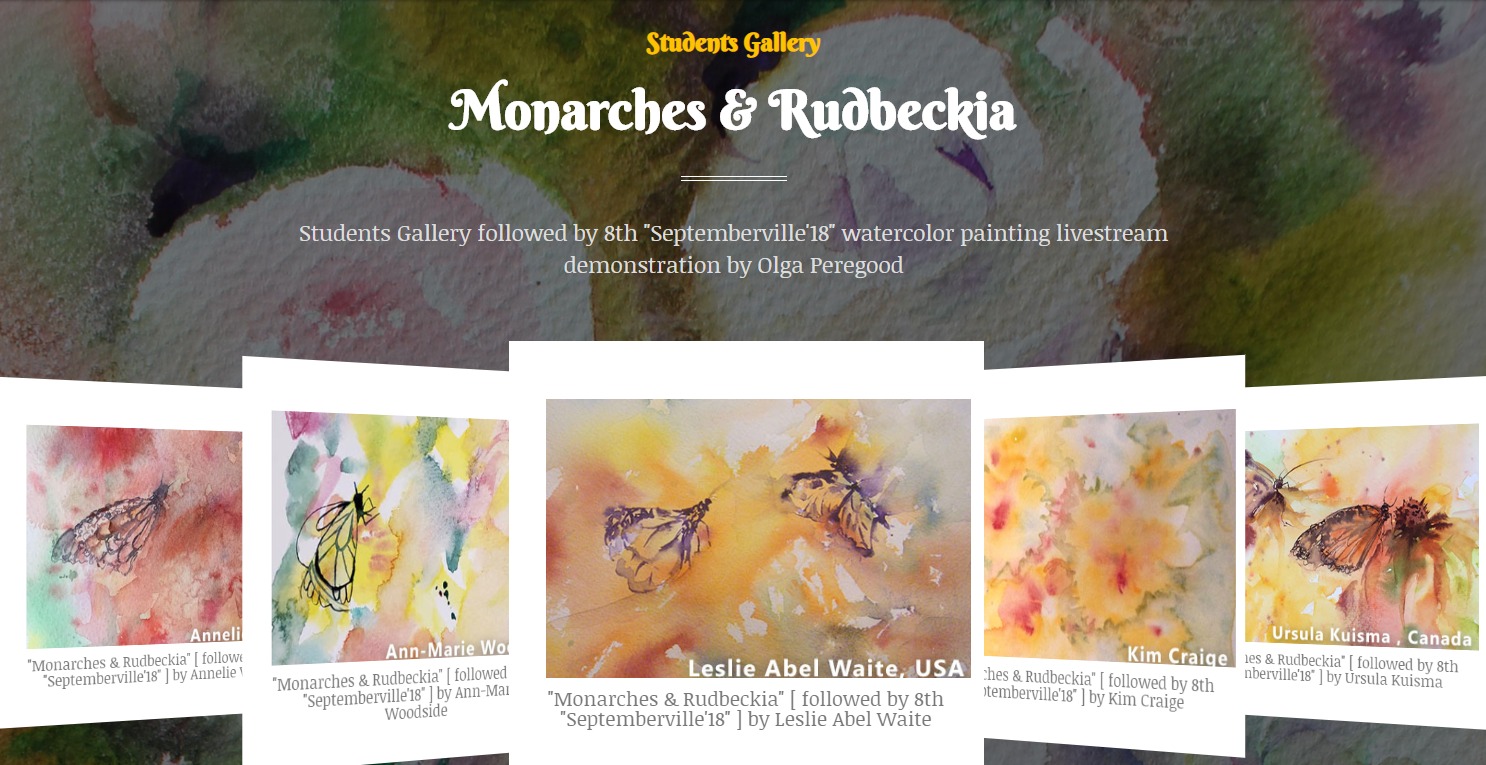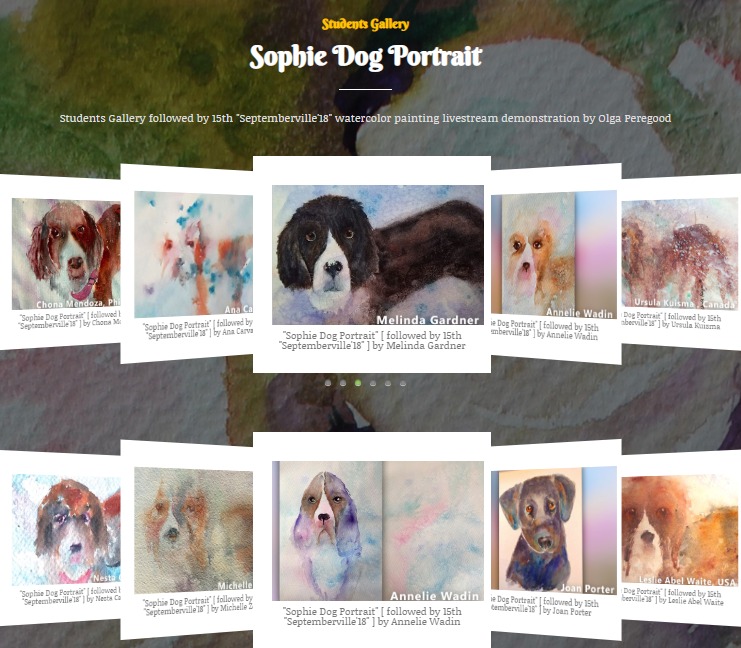 Brilliant collection of online livestream watercolor painting demonstrations held by Olga Peregood.
Available by monthly/annually membership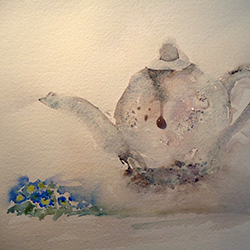 "my tea pot with forget-me-not...very subdued....I love your yummy colors Olga. I got a new Daniel Smith watercolor, Shadow Violet. I also used Moon Glow by Daniel smith..I love how they look when dry...I guess quiet has its place...I do love Vibrant Colors though "
- Leslie Abel Waite, happy student, member of "Lazywonderbrush Virtual Class"
Your Instructor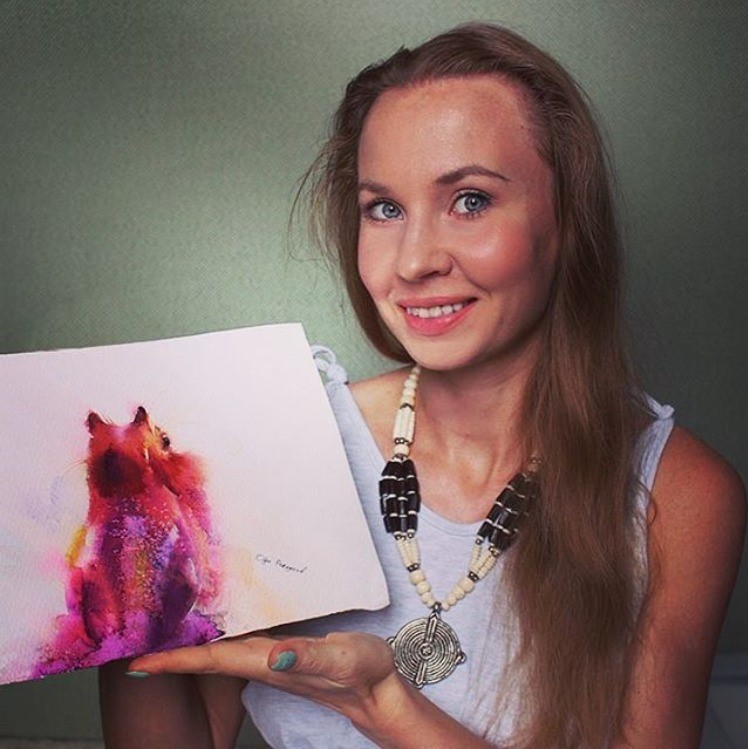 * helping people to escape into enjoyment of painting
Olga Peregood, professional artist and watercolor ambassador, member of Saugeen Artists Guild. Olga`s style is very playful. No drawing, no sketching, no photographs – and beautiful paintings are appearing! Follow this talented lady how she does magic on a paper in the most beautiful of mediums – watercolor.
2018 - Since 2015 Olga's watercolor painting courses gained more than 10K students from 119 countries.
2018 - Olga Peregood has made "Top 75 Watercolor YouTube channels" list with her channel "lazywonderbrush" This is the most comprehensive list of Top 75 Watercolor Painting Youtube Channels on the internet
2017 - Olga Peregood has made "Top 60 Watercolor blogs" list with her inspirational blog! This is the most comprehensive list of best Watercolor blogs on the internet
Available by monthly/annually membership